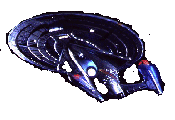 Lady Venya Kashar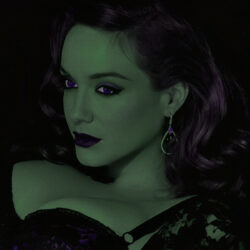 Name:
Kashar, Venya
Title:
Lady of the Free Fleets
Species:
Orion
Gender:
Female
Stature:
Tall
Build:
Voluptuous
Skin:
Light Green
Hair:
Black, tinged with Indigo
Eyes:
Violet
Current Position:
Harbormistress,
The Free Port of Refuge
Lady Venya Kashar is the Harbormistress of the Free Port of Refuge, and holds the status of a fleet commander within the Free Fleets with Refuge and its holdings considered to be her fleet.
An Orion woman who has never been afraid to leverage her natural assets to achieve her goals, Lady Kashar is also a capable and shrewd businesswoman, fiercely looking after Refuge and its interests. Through charisma and cunning, she manages to maintain peace in a thriving port that attracts traders from half the galaxy.
It is rumored that Lady Kashar is a courtesan with the most exclusive clientele in the known galaxy, filtering even the elite to only those she finds interesting enough to warrant her time and attention.

Warmth of Bodies
Posted on May 4th, 2022 by
Hannah Ziredac and Venya Kashar
Posted in Atlantis, Logs 1 Comment
Log of the Month Award
At a Disadvantage
Posted on April 27th, 2021 by
Hannah Ziredac and Venya Kashar
Posted in Atlantis, Logs 2 Comments
The Second Rule of Refuge
Posted on February 29th, 2020 by
Venya Kashar and Ashexana
Posted in Atlantis, Logs 3 Comments
Log of the Month Award
Malleable Destiny
Posted on August 10th, 2011 by
Venya Kashar and Ashexana
Posted in Atlantis, Logs No Comments
Log of the Month Award
The First Rule of Refuge
Posted on April 30th, 2010 by
Venya Kashar and Ashexana
Posted in Atlantis, Logs No Comments
Log of the Month Award