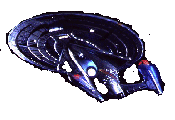 Herschel, Henrike "Rike"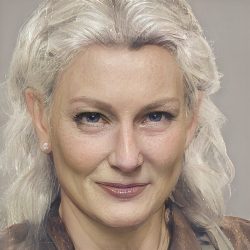 Name:
Herschel, Henrike "Rike"
Rank:
Lieutenant
Date of Birth:
27 April 2343
Species:
Human
Gender:
Female
Place of Origin:
Earth
Height:
160cm
Weight:
54kg
Build:
Average
Hair:
White
Eyes:
Blue
Marital Status:
Single
Current Assignment:
Assistant Science Officer,  
USS Atlantis
, NCC-1021-D
Service Record
10 August 2393: Entered Starfleet Academy
24 May 2397: Promoted to Ensign for Graduating Starfleet Academy
05 June 2397: Assigned to the USS Yosemite
16 September 2398: Promoted to Lieutenant JG
04 April 2400: Promoted to Lieutenant, reassigned to the USS Atlantis
10 November 2400: Awarded Presidential Unit Citation, USS Atlantis, for Extraordinary Heroism and Exemplary Service, Xovul Conflict
Physical Description
Rike is physically a small woman, standing at a measly 5'3. However, don't underestimate her strength because she was known to physically separate brawls over sales. She retains a somewhat stern and elegant poise to her at all times unless the need to break up immature grown adults arises.
When she was younger, Rike had long, blonde hair. As she aged, her hair turned white, and she ended up cutting it fairly short. Off duty, Rike wears lightly colors, often accompanied with floral patterns. Due to her prior outdoor jobs as a gardener and shop owner, she is used to wearing very flowing and loose outfits, though she can dress up nicely should they situation call for it.
Family and Personal History
Henrike "Rike" Herschel was born on Earth in Bavaria, Germany to Jerome and Ada Herschel. She lived in a farming community where the primary exports were wheat, barley, and maize. In addition to her father being a farmer, her mother operated a home brewery, which sold small batches of specialty craft beer to the local bar.
Growing up, Rike's interaction with others was limited to the tiny town nearby, where she would eventually start helping an elderly man maintain his garden. After the man's eventual death, she expanded it to a community vegetable and herb garden to benefit the community and allow for hands-on learning.
After graduating from a Gesamtschule at 18, Rike bid her parents a farewell and a promise to visit before leaving Earth to travel. She traveled from planet to planet aboard numerous transport ships until she was 23. Rike lived a very minimalist lifestyle during this period, carrying no more than what can fit in a single suitcase and backpack. She often traded gardening, cleaning, and tutoring lessons for food and a place to sleep. Rike placed her worth on the skills and knowledge she possessed and what she could offer to others, not what she physically owned.
It wasn't until Tulgana IV that she decided to settle after being amazed at the planet's multiculturalism. Outside the main city that hosted the Federation Embassy, Rike started both a flower and vegetable garden. It was at an open market that she sold the products of both gardens. Rike also occasionally sold baked goods created with family recipes, such as butterplätzchen.
Due to the embassy, open market, and "ethnic" districts, starships would often stop by the planet for a short break, which allowed Rike to interact with a diverse range of people. During her time on Tulgana IV, Rike listened to Starfleet personnel's stories, fascinated by the experiences that sparked fernweh, a deep desire, an ache to travel, a goading restlessness.
It had been almost 30 years since she last went to school, but Rike was curious how people entered Starfleet nonetheless. She casually asked Starfleet personnel regarding the process, and a few even offered to help her with material that could potentially on the entrance tests. It took three years of studying for the entrance exam, particularly the hyperspace physics test, but she passed each component and was accepted at 50.
Rike put all her time and effort into studying and keeping up with the much younger cadets while at Starfleet Academy. She excelled in biology, and reading and writing-based classes such as history; on the other hand, she did not do well in math-heavy courses such as physics. Rike also participated in the chess club and volunteered as a student mental health liaison. She graduated from Starfleet Academy at age 54, specializing in botany and agricultural science.
After being promoted from Cadet to Ensign, Rike was assigned to a science vessel, the USS Yosemite, as one of five science officers on board. After a year of service, she was promoted to Lieutenant, Junior Grade. Almost two years then passed before she was promoted to full Lieutenant.
After the promotion to Lieutenant, Rike was assigned to the USS Atlantis, where she now serves as an Assistant Science Officer.
Additional Information
Name Pronunciation: hehn-REE-kə ("REE-kə") HUR-shuhl