Zuriyev, Alexis Josephine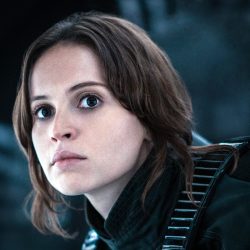 Name:
Zuriyev, Alexis
Josephine Alexiovna
Rank:
Marine Captain
Service Number:
898-7610Z
Date of Birth:
15 March 2373
Species:
Human/Betazoid
Gender:
Female
Place of Origin:
Earth
Height:
160cm
Weight:
57kg
Build:
Athletic, Muscular
Skin:
Fair
Hair:
Dark Brown
Eyes:
Dark Brown
Marital Status:
Single
Current Assignment:
Chief Tactical/Ops Officer,
Second Officer, SFIA Liaison,
USS Minuteman
, SRV-101
Service Record
13 Aug 2391: Entered Starfleet Academy, Marine Track
23 May 2395: Graduated Starfleet Academy
27 May 2395: Assigned to USS Minuteman as Tactical/Ops Officer
14 Jun 2396: Promoted to 1st Lieutenant
02 Jan 2399: Promoted to Marine Captain
12 Feb 2400: Promoted to Chief Tactical/Ops Officer, USS Minuteman
08 Oct 2401: Promoted to Second Officer, USS Minuteman
Physical Description
Petite in stature but athletic and muscular in frame, AJ Zuriyev has dark brown eyes and matching shoulder-length hair, usually kept tied back while on duty.
Family and Personal History
Immediate Living Relatives:
Father: Alexi Changiz Antonovich Zuriyev, Retired Starfleet, b.2334
Mother: Brooke Dolan Zuriyev, Retired Starfleet, b.2344
Brother: Kenneth Dolan Alexiovich Zuriyev, Starfleet Medical, b.2374
Born aboard the USS Lexington to two Starfleet officers who would eventually rise to the very top of Starfleet Command, most of Zuriyev's childhood was spent growing up aboard Starfleet vessels. Eager to follow in her father's footsteps, she applied to the Academy as soon as she was eligible and once accepted, chose the Marine track as he had. As an Academy Senior, she was selected to do her cadet cruise aboard the USS Atlantis, flagship of Third Fleet and one of the ships she had lived on under her father's command.
Entering Starfleet as the daughter of the Commander-in-Chief and the Director of Starfleet Medical put an unwanted spotlight on Zuriyev. However, it was only partially for this reason that she requested the prototype USS Minuteman as her first assignment under the command of Colonel Douglas McKnight. Primarily out of a desire to actively work toward ending the Section 31 Crisis, which, by this time, had become quite personal to Zuriyev, given that her father had been telepathically forced to believe that he wished to retire, she immediately thrust herself into that ship's role in ending the Crisis.
Given its personal nature to her family and having a keen desire to help ensure that nothing similar could ever happen again, following the resolution of the Crisis, AJ immediately applied to join the new Starfleet Intelligence Agency. Upon her acceptance, in an attempt to get off the stage and advance her career on her own merits, Zuriyev campaigned to remain aboard the Minuteman, serving as Agency liaison in addition to her other duties, despite the fact that most of the crew were on interim rotational assignments due to the ship's prototype status and the stressful nature of its mission profile.
In the years since, Zuriyev has remained a fixture at the Tactical/Operations console as the longest-serving member of the Minuteman's crew, having served aboard since shortly after the ship's launch. The ship may be cramped by Starfleet standards, and its missions may not receive recognition due to their covert nature, but this has allowed her to pursue a career that she holds passion for while being uniquely hers and out of the shadows of her parents.
Medical History
Zuriyev has no ongoing medical issues and is, as of her last physical, in perfect health.
Additional Information
While on duty, AJ is a squared-away Marine who still knows when it's appropriate to interject a bit of humor into a given situation. Off-duty, she is generally cheerful and friendly, which can come as a surprise to those who only have cause to interact with her on-duty persona.
A natural athlete despite her height, AJ enjoys playing parisses squares and ice hockey, along with fencing. She is an avid martial artist, focusing on techniques that allow her to use her innate quickness and to leverage her opponents actions against them.

Reflections
Posted on September 20th, 2023 by
AJ Zuriyev
Posted in Logs, Minuteman 1 Comment
Log of the Month Award
Josie No Longer
Posted on February 10th, 2016 by
Ian Blackthorne and AJ Zuriyev
Posted in Atlantis, Logs No Comments