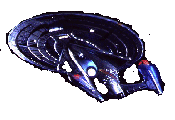 Leirone, Jack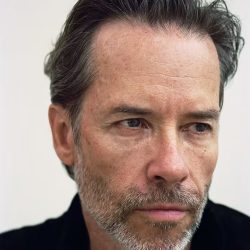 Name:
Leirone, Jack
Rank:
Lt. Commander
Service Number:
626-1035G
Date of Birth:
17 February 2353
Species:
Human
Gender:
Male
Place of Origin:
Havre, Montana, Earth
Height:
188cm
Weight:
91kg
Build:
Mesomorph
Hair:
Brown/graying
Eyes:
Gray-blue
Marital Status:
Divorced
Current Assignment:
Chief Engineer,
USS Atlantis
, NCC-1021-D
Service Record
31 August 2371: Enrolled at Starfleet Academy
2 December 2371: Enlisted in Starfleet Marine Corps
18 October 2372: Dropped out of Starfleet Academy
28 August 2379: Re-enrolled at Starlfeet Academy
6 June 2383: Graduated Starfleet Academy
3 January 2384: Assigned to USS Atlantis, Engineering department
3 December 2384: ransferred to USS Gabriel
17 February 2390: Extended leave of absence
12 December 2393: Return to service, assigned to USS Meridian
Physical Description
Jack finds comfort in being unremarkable: simple haircut, simple fashion. Though well-preserved for someone pushing 50, he wears the face of a man who has seen and felt a great deal.
Family and Personal History
John Stark Leirone was born in 2353 to Richard Leirone and Elena Tennison, in Havre, Montana, Earth. Following his parents' messy divorce and his mother's departure from their lives, Jack and his father moved to Dellenville, Colorado in late 2361.
Depression ravaged his small household. Though Richard was a caring father, he never allowed anyone—Jack included—to get close to him. Jack himself isolated from his peers, forcing upon himself a ruthless self-reliance. In his teens Jack was given to moments of severe rage, in one notable instance severely beating a fellow student as the result of a conflict. For the rest of his high school years, he was mandated to mental and behavioral therapy, and by the time he graduated he had made remarkable improvements.
He enrolled at Starfleet Academy in 2371 and had prospects to become a marine, but dropped out with no explanation after little more than a year.
Jack then was █████████ ██ ███████ ██, ██████████ ███████ ██ ██████████ ██ █ █████ ███ ████████. ██ ███████ ███ ████ ██████ ██████████ ████████, ████████ ██████████████ ███ ████████████ ██████ ███████. ██ ████ █████ █████, ████ ██████ ███ ██ ███ ████ ████████ ██████ ██ ███ ███████. ███████████, ██ ███████ ██ ████.
Resurfacing in 2379, Jack re-enrolled in Starfleet Academy and focused on a new intrigue: engineering. He graduated in 2383 and promptly joined the USS Atlantis, serving under then-Vice Admiral Ian Blackthorne.
In 2384 Jack transferred to the USS Gabriel, where he met Dr. Abigail Hart. They carried on a relationship for four years before marrying in 2389. Following a life-and-death close call aboard the Gabriel, Jack and Abigail took an extended leave of absence from Starfleet and settled in San Francisco.
Richard Leirone died by suicide in 2391. Unable to healthily cope with this tragedy, Jack regressed to a depressive and volatile state, culminating in the end of his marriage in 2392. He re-entered therapy, and, thereafter, Starfleet—taking on assignment with the newly commissioned USS Meridian-A.

Older